Becca over at SouthernMessMoms.com has another giveaway going! Have you entered? Here is the info straight from her website:
Disclosure: I got this product as part of an advertorial.
Disclaimer: I was given the products in this post for the purpose of a review. I was not paid in any way to write this review. All opinions are my own. This post may contain affiliate links that I receive commission or payment from in exchange for referrals. SouthernMessMoms is a participant in the Amazon Services LLC Associates Program, an affiliate advertising program designed to provide a means for sites to earn advertising fees by advertising and linking to Amazon.com.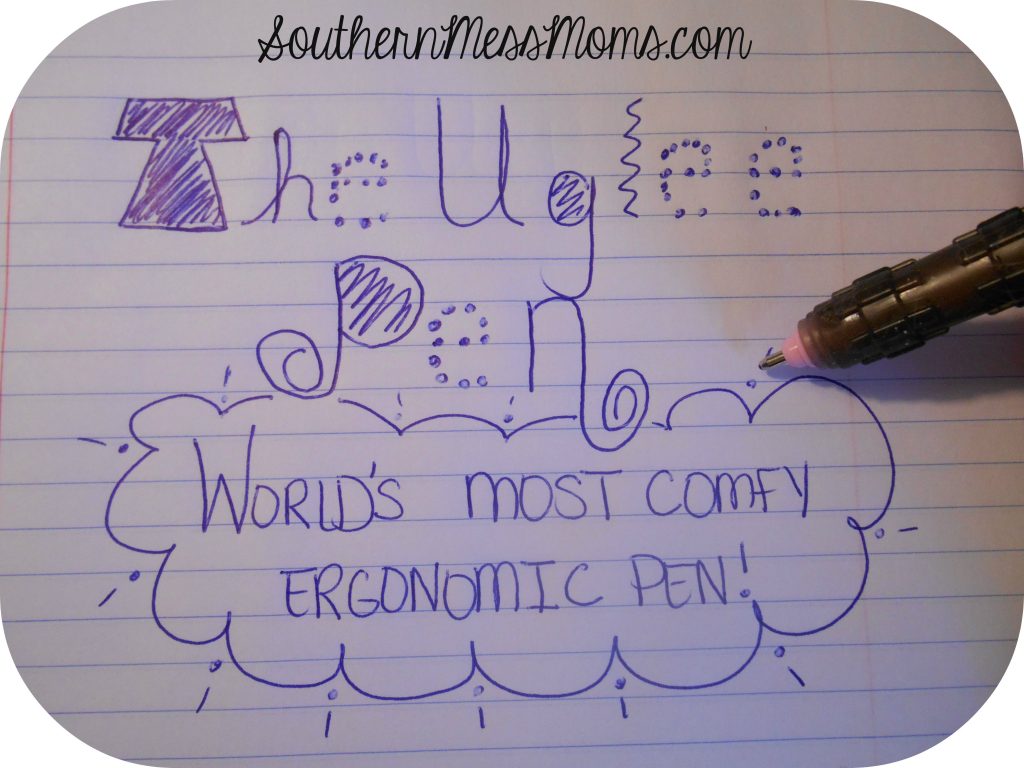 I love to write…pens, pencils, markers, crayons…heck I don't care!
So when I was given the opportunity to review theErgonomic Ultimate Grip UGLee Pen invented by Dr. James Lee I was all for it!
I have to say that when I first got my pens in the mail I couldn't help but giggle!
At least they had the guts to name it right!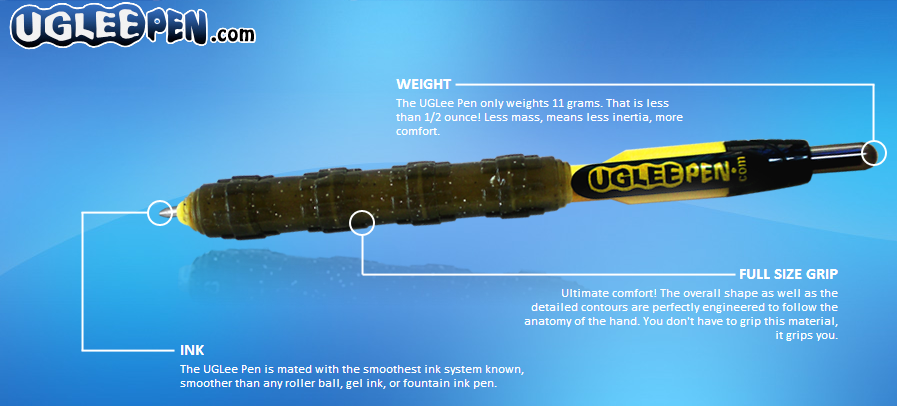 But guess what?!?
I had never even heard of an
ergonomic pen
before…let alone used one before now!
As a few of you guys know, I am in the process of writing a book. I have a notebook that I do my rough ROUGH drafts in and then transfer it to the computer. I used my UGLee Pen for a few days straight and have to say that the gooey grip really helps me out.
I always hate it when I have to write for a long time and the tips of my fingers end up with those awful "pen-dents" or well I don't really know what you would call them…the place where the pen pushes into you finger and you can still see it when you are done writing. When I worked on my book using my UGLee Pen I didn't have this problem at all!
My fingers never once hurt!
So maybe I'm gripping my pens too hard when I'm writing…I'm not sure if everyone has the "Pen-dents" problem that I do! lol
I even went so far as to give one of the pens to my mom to help me test it out. She works for a security company and is CONSTANTLY filling out forms and signing people in.
So what did she think?
She thought that it worked really well! She said that it seemed very comfortable and helpful when writing for long periods of time. She did say that she had an issue with the tip not being what she is used to. She has to fill out a lot of forms that need to "bear through" to the back page and this pen didn't always work with it. The ink quality didn't seem to be very good, but that's easy to replace if you like the grip in the pen which I do!
Well, there you have it!
Whether you write all day or just a few minutes, you will definitely be able to do so without cramping or strain. The UGLee Pen helps to reduce hand fatigue and it is extremely lightweight at less than half an ounce. The gooey grip around the barrel seems to conform to your hand. I will admit that this part did take a bit of getting used to when you first write with the pen…but after a few minutes it just feels natural.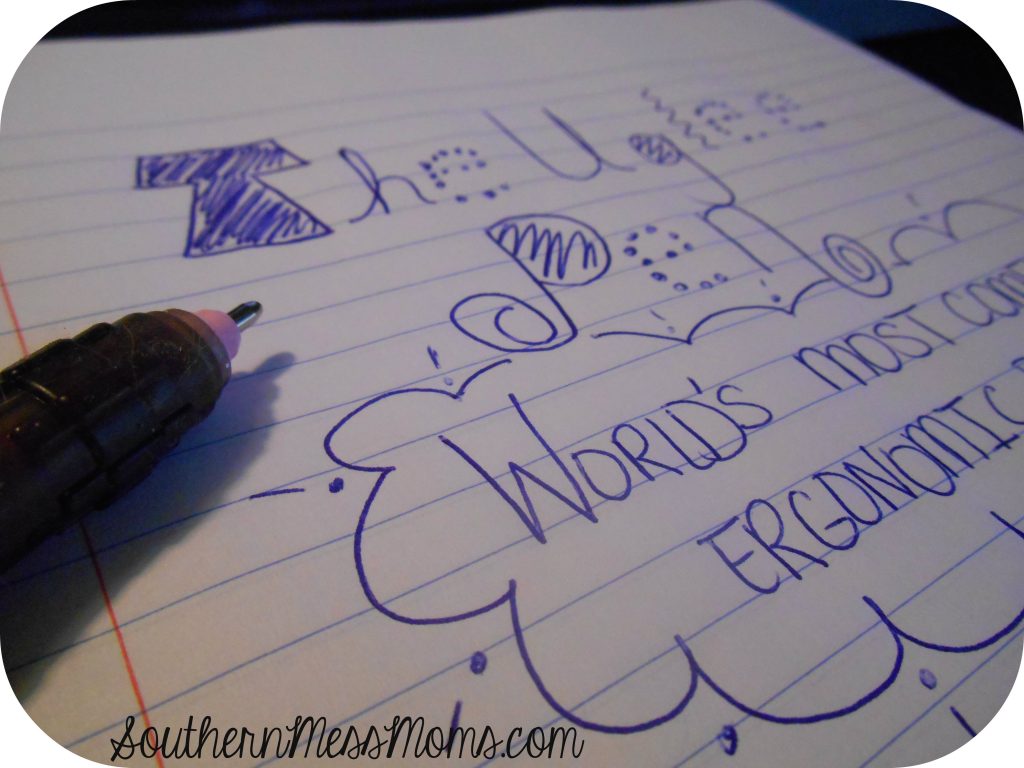 Now for what you have all been waiting for…THE GIVEAWAY!!